Empress Balm of Gilead Barrier Repair Oil a vegan and cruelty-free oil is like gua sha in a bottle - visibly lifts, plumps, tightens and tones skin.
What It Is: A plumping, phytonutrient-dense facial oil rich in Vitamin C that promotes elasticity, brightens the skin, and supports a healthy skin barrier.
Skin Type: All Skin Types
Texture: Rich, viscous oil with the perfect slip and glide for your Empress Gua Sha Ritual.
Britta's Tip: Activate the flow and prep skin to best receive the Oil by first applying the Empress Sweet Fern Hydrasoothe Face Mist.
How To Use: After misting with the Empress Sweet Fern Hydrasoothe Face Mist, massage Oil generously onto the face and entire neck. For best results, follow application with gua sha using the Empress Stone.
After 2 Weeks:*
98% said their face felt more sculpted
95% said their skin felt lifted
95% said their wrinkles were less noticeable
97% said their skin felt more plump and firm
*When used with the Empress Ritual
Olea Europaea (Olive) Fruit Oil*, Populus Balsamifera (Balm of Gilead) Resin**, Ferula Galbaniflua (Galbanum) Resin**, Commiphora Myrrha (Myrrh) Resin**, Cistus Ladaniferus (Labdanum) Resin**, Boswellia Sacra (Frankincense) Resin*, Commiphora Mukul (Guggul) Resin**, Commiphora Guidotti (Opoponax) Resin* — *Certified Organic **Wild Organic
100% natural origin — 98% organic origin —100% wild harvested
Check out more on our ingredients and sourcing.
Natural With a Purpose
Natural, Vegan, Cruelty-Free
Sustainable, Biodegradable Ingredients
Responsible, Transparent Sourcing
Sustainable, FSC, Plastic-Free Packaging
Whole Plant Infusions
Natural, Whole Plant Fragrances
Natural Preservative System
No Silicones
No Synthetic Fragrances
No Essential Oils
Non-Toxic
No PEGS
To create mood altering aromas that nourish the senses, we consider the known skin, mind and spirit benefits when formulating scent into our products. These scents are complete whole plant extracts, and never essential oils or synthetics which makes them safe for sensitive skin and sustainable options.
Scent Notes: Infused with whole, fresh, nutrient-dense ingredients for two months resulting in a spicy, forest floor, woodsy scent derived from Balm of Gilead, Frankincense, Myrrh, Guggul, Opoponax and Labdanum.
Skin Benefits: Packed with the the most powerful phytonutrients, minerals, vitamins, and antioxidants to plump skin, promote elasticity and nourish the skin barrier.
Mind & Spirit Benefits: Elevates mood, comforts, enhances creativity and mindfulness.
BUILD YOUR EMPRESS RITUAL - 3 STEPS
Vitamin C-rich toning mist brightens, de-puffs & detoxifies.

Regular price

Sale price

From $29

Unit price

per

Like gua sha in a bottle–lift, tighten & tone.

Regular price

Sale price

From $44

Unit price

per

Best-selling, patented facial gua sha lifts & sculpts.

Regular price

Sale price

$69

Unit price

per
Ingredients & Sourcing

Our 100% natural ingredients and active botanicals come from small batch, family-owned farms, and wild plants harvested seasonally. We use fresh, whole plants that provide high potency, bioavailable nutrients delivering the most powerful benefits to your skin.
Known in the 18th century to preserve the "bloom of youth", this resin is hand picked and infused fresh into the oil. Vitamin C replenishes the skin barrier and promotes skin elasticity. Naturally occurring salicylic acid promotes cell turnover to minimize wrinkles and scarring. Explore more about this ancient plant medicine here.
A blend of six different tree resins inspired by a renowned, ancient English herbalist and astrologer. High in naturally occurring and hard-working Vitamins C & E to promote cellular turnover, brighten and even skin tone.
This oil is infused with the vibration of sunstone under the light of the full moon to promote a positive mindset and known to boost self-esteem.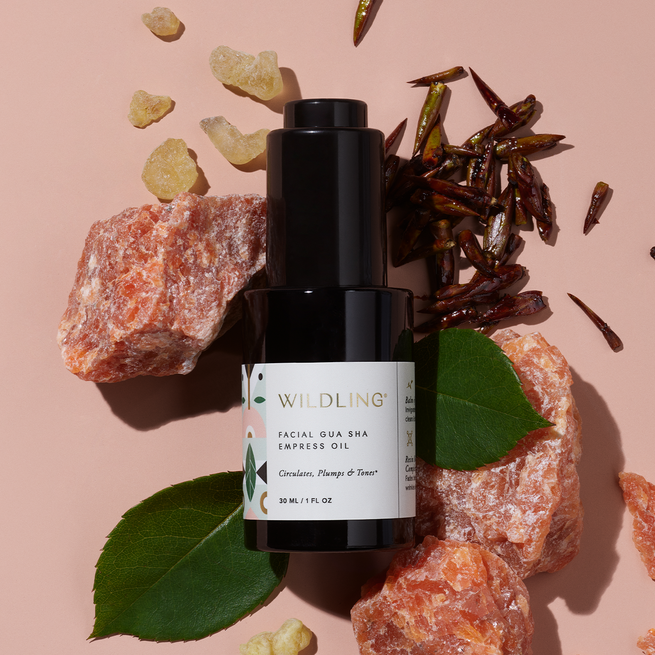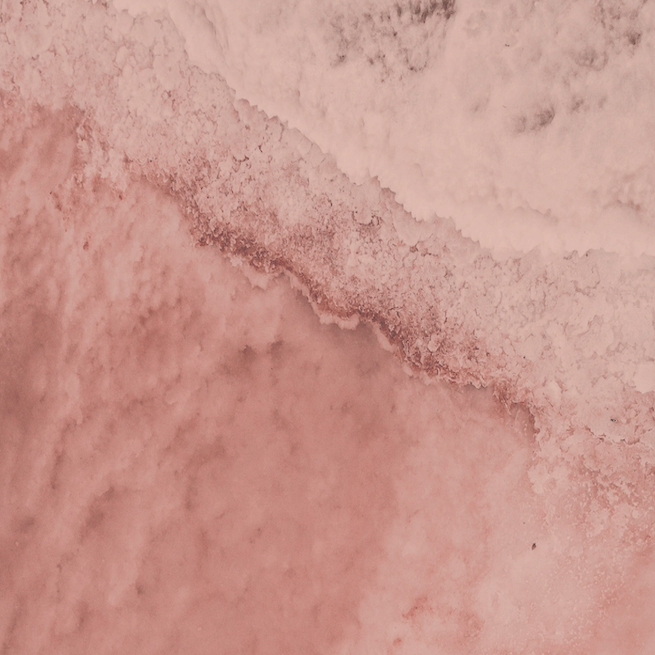 FAQs
Essential oils use an enormous amount of plant material and water to create a very small amount of oil, making them not very eco friendly. Essential oils are incredibly potent and can cause skin irritation. Whenever possible, we use whole live plants to extract its actives (like vitamin c). With this extraction method, the products are highly potent without creating skin sensitivity.
Leave this oil on the skin to maximize the benefits, the active botanicals will nourish the skin barrier, plump, and tone the skin.