An active, hydrating body mist that revitalizes and tones the skin.
What it Is: Smooth, tone, and tighten the skin with this vitamin-rich mist. Mineralized french seaweed is proven to break down fatty deposits and encourage skin detoxification by promoting lymphatic flow while eastern white cedar enhances microcirculation in the tissues.
Skin Type: All skin types
Texture: Ultra-fine, nourishing mist.
Jill's Tip: Spritz throughout the day for an instant, skin detoxification boost.
How To Use: Massage generously into the skin after using Aura Sweeper.
After 2 Weeks:*
92% said their skin felt firmer
95% said their skin felt rejuvenated
90% said their skin felt toned
92% said it reduces the appearance of cellulite
*When used with the Aura Ritual.
Ocimum Tenuiflorum (Tulsi) Plant Water*, Thuya Occidental (Eastern White Cedar) Plant Water*, Leuconostoc/Radish Root Ferment Filtrate, Glycerin (Plant Derived), Water/Aqua, Jania Rubens Extract — *Certified Organic
100% natural origin — 94% organic origin —45% wild harvested
Check out more on our ingredients and sourcing.
Natural With a Purpose
Natural, Vegan, Cruelty-Free
Sustainable, Biodegradable Ingredients
Responsible, Transparent Sourcing
Sustainable, FSC, Plastic-Free Packaging
Whole Plant Infusions
Natural, Whole Plant Fragrances
Natural Preservative System
No Silicones
No Synthetic Fragrances
No Essential Oils
Non-Toxic
No PEGS
To create mood altering aromas that nourish the senses, we consider the known skin, mind and spirit benefits when formulating scent into our products. These scents are complete whole plant extracts, and never essential oils or synthetics which makes them safe for sensitive skin and sustainable options.
Scent Notes: This fresh, plant cellular water exudes a sweet, woody, herbaceous and warming scent derived from Tulsi and Eastern White Cedar.
Skin Benefits: Activates lymphatic flow, toning and detoxification. Soothes inflammation, clears bacteria, combats free radicals and gives skin a natural radiance.
Mind & Spirit Benefits: Reduces stress, improves clarity, enhances intuition and emotional healing.
BUILD YOUR AURA RITUAL - 4 STEPS
Ingredients & Sourcing
Our 100% natural ingredients and active botanicals come from small batch, family-owned farms, and wild plants harvested seasonally. We use fresh, whole plants that provide high potency, bioavailable nutrients delivering the most powerful benefits to your skin.
Helps mineralize the skin, helps promote cell detoxification processes, and aids the body in breaking down fatty deposits naturally.
Cleanses and tones the skin, helps to increase blood circulation, stimulates lymphatic drainage.
Promotes skin revitalization with anti-inflammatory and antioxidant properties.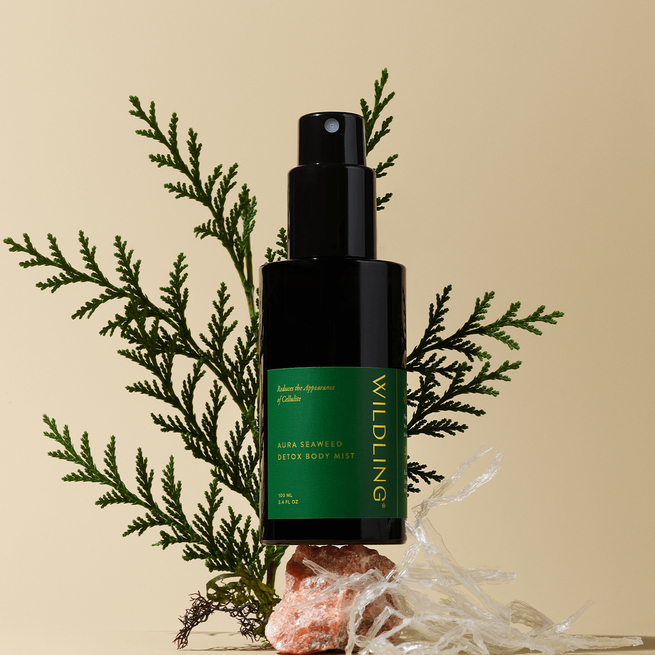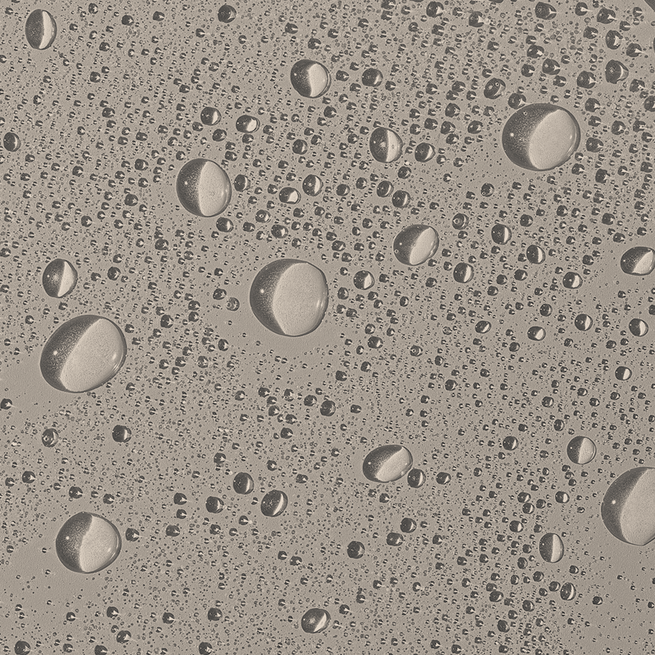 TRANSFORMING TUTORIALS & WILD WISDOM
FAQs
The Aura Seaweed Detox Body Mist primes and preps the skin for gua sha by hydrating the skin. Here's how it works: When applied on dry skin, oil can actually block water from absorbing into the skin. Applying Aura Seaweed Detox Body Mist before oil allows the oil to trap moisture and plant actives within the skin.
Essential oils use an enormous amount of plant material and water to create a very small amount of oil, making them not eco friendly. Whenever possible, we use whole live plants to extract its actives (like vitamin c). With this extraction method, the products are highly potent without creating skin sensitivity which can commonly occur with essential oils.
Yes! The botanical ingredients in our Aura Seaweed Detox Body Mist (and all of our products) are gentle enough for use on sensitive skin.